IT services in Orange County are growing rapidly. Specifically, we've seen a lot of searches for a cybersecurity consultant in Costa Mesa.
Early on, one of our clients mentioned that Costa Mesa has a lot of younger IT consultants and IT companies. But CyberTrust IT Solutions, in contrast, handles a lot of law firms. We work with a lot of clients and companies that have been around for a long period of time, and we ourselves have been around for a long period of time.
CyberTrust has been in business in Orange County and working in Costa Mesa, Irvine, and surrounding cities for 20 years.
Recently, with layoffs due to COVID, a lot of companies are changing and adapting. There are a lot of IT people looking for jobs and holding themselves out as IT consultants.
We hear those stories and see a lot of new people entering our industry. The thing to be concerned with when you're working with an IT service provider is, do they have the experience to be able to properly handle your account?
Why Do Costa Mesa Businesses Need a Cybersecurity Consultant?
We work at the law firms in Costa Mesa and those law firms have compliance requirements. They're very professional organizations. They have sophisticated clients, they have high expectations.
We provide a white-glove service, if requested, to those law firms. The lawyers are very, very busy and they're billing, you know, high billable rates. And any sort of downtime that impedes business is extremely costly.
It's very important when you're looking for a new IT service provider in Costa Mesa, if you're in legal, accounting, medical, or other professional services, that that company has experience in your industry and knowledge about what is required for your specific business.
When you think of Costa Mesa, you think of all of these newer companies that are opening. It's a very young area with a lot of people who have graduated from college and are looking for jobs. But these law firms and medical practices have been there for a long period of time, so there is this split. There are a lot of one and a lot of the other. And I think it's important when you're looking for a managed service provider that can really help both.
Institutional Knowledge of Experienced IT Providers
If you have a startup in Costa Mesa, or if it's something that's been there for 10, 15 years, you need the knowledge of both. When you're choosing an IT consultant, whether locally in Costa Mesa or elsewhere, you must make sure that they have that knowledge.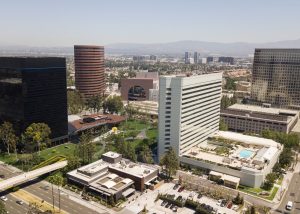 An effective IT provider can do more than fix outdated computers or put out fires as they arise. A true partner can help you with end of life (EOL) technological support, which is crucial for law firms and companies that have been using the same systems for a long period of time.
That's a common issue, and a lot of the young and inexperienced IT consultants can't address it. In this case, the client we mentioned above had software that was significantly dated and the person who came in had no clue how to upgrade it.
Something as simple as an outdated server can be a challenge for IT providers without that knowledge. A company like ours, on the other hand, has that knowledge because we've been around for 20 years.
We have the experience on the back-end but we're still forward-thinking and forward-looking, because we have to be in this industry. We're looking at information and new technologies to help the other end of the spectrum too -- the startups and new companies that need a cybersecurity consultant in Costa Mesa, as well as reliable IT solutions.
For more information on how managed IT can help your business or a free network assessment, please click here.