Testimonials
"Flight Potential Data Breach, Without One Minute of Business Interruption"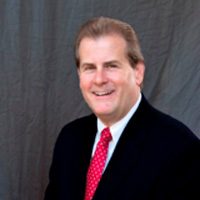 I met Doug Johnson in 2012 at a critical but unusual moment of a potential data breach, which was the first and only time we ever got close, in the 40-year existence of our company. Doug responded with an immediate response to our situation and within hours installed secure hardware and software which headed-off an anticipated cyber-attack after one of our long-term and highly experienced employees literally and unknowingly gave away our company's security platform to a uncannily talented telephone fraudster. Subsequent to Doug's intervention, we self-initiated one contract-based, third-party, MILSPEC-level top down cyber-security and data security review and requested security reviews from the information sources that we represent and were advised by all that looked at us that we had not suffered a breach and that our security protocols, firewalls and protective intervention did the trick to a better-than-MILSPEC level security standard. As a result, we maintained our secure-site and secure-data compliance status without one minute of business interruption, passed multiple subsequent site and compliance audits 100% and were praised by the auditors not only for our self-policing, but for initiating a "very" timely response to an anticipated threat at a time when third-party data security evolution was in its infancy. The auditors also lauded the response and professionalism of our computer security team, and for elevating our security platform during the process. Ever since that very stressful moment in our company's history, we have not had even a blip on the graph, security-wise and thus, I have been a big believer in Doug Johnson and his crew and hire them regularly. I would whole heartedly recommend them without hesitation and I have many, many times.
Thomas C. Lawson, CFE
CEO
APSCREEN
---
"Having Access To Their Extensive Expertise Ensure That We Have A True Partner In Technology"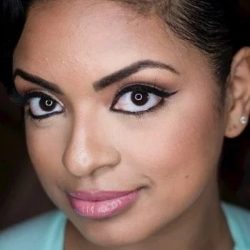 What I like best about CyberTrust IT is the staff's incredible level of knowledge. They are friendly, patient and always available. The executive team is always willing to help and provide solutions not only in the moment, but 'big picture' solutions that are forward-thinking and proactive. They not only provided valuable information, but they also laid out the map to success.
Sophia J.
Director of IT
Social Studies School Service
---
"Keeping Up With Technology Is No Longer An Issue"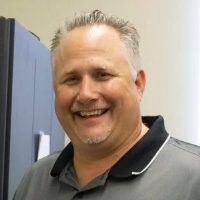 With the help of CyberTrust IT, we are able to effortlessly keep up with new and advanced technology and security solutions. It's amazing seeing their knowledgeable, proactive and progressive team in action. When issues do pop up, they are very quick to respond and very friendly and professional.
Joel S.
General Manager
Borrmann Metal Center
---
"CyberTrust IT has helped us grow our top and bottom line."
Our association with CyberTrust IT has been fantastic. Their skills and proactive nature have helped us grow our top and bottom line. From supporting the IT aspects of our trade shows and user conferences to managing our call center's VOIP network, CyberTrust IT has been a welcome team to support our complex IT environment.
Dean S.
---
We can always count on CyberTrust IT to be there for us. We don't have to think about technical issues anymore. Our systems always work!
Marsha G.
---
We were looking for a company we could respect, was educated, proactive, solution oriented, organized, detailed, honest, a partner in our business and we found CyberTrust IT! We started out with a small package to test out their services and see what we needed. We were so happy with the service and professionalism of the CyberTrust IT team that we signed on for the CyberCare Advanced package – which is well worth it.
Joan R.
---
Doug and his team at CyberTrust IT are always there when we need them. Their attention to detail and technical expertise have helped us streamline our processes and stay organized as we continue to grow as a company. Having CyberTrust IT on board has had a tremendously positive impact on our bottom line.
Mike H.
---
These days everyone is watching their balance sheets and as such it's a natural reaction to be price-sensitive when bringing in new vendors. That said, our firm would be much worse off today if that was the only factor we looked at when we placed our business with CyberTrust IT several years ago. To say we had stability issues with our servers before we partnered up with CyberTrust IT would be an understatement. As such our initial concern was to 'put the fires out' and get our infrastructure stabilized. Not only was CyberTrust IT able to deliver on this initial demand they've advanced our systems to the point that we are one of CyberTrust IT's most stable clients in terms of system up time. I attribute this to CyberTrust IT's partnership style approach to our business needs. Rather than wait around for a fire to put out we regularly assess our needs, meet with CyberTrust IT to discuss and they will return with options that best fit our business and our budget.
Patrick T.
---
We started out our business with choosing the "least expensive" bid and ended up with the "cheapest" solution. We have recognized over the past three years that our mistake at the beginning has cost us twice as much as we would have originally paid if we had selected a provider who quoted us realistic prices. The secondary result of our bad decision is that we are living with a system that was built on a very weak foundation. Fortunately, after two other providers tried to fix our situation, we found CyberTrust IT Solutions, they have done an outstanding job with understanding our current configuration, making our current investment perform for us, assessing our upcoming needs and planning for the future!
Judy G.
---
Thank you for everything you have done for Alteryx. Your wisdom and professionalism are not easy to find, and Alteryx is lucky to have found you. I look forward to continuing to work with you and your team.
Darren W.