IT managed services are a lot like all of the things that happen in a theater before a performer comes out on stage.
People are setting the stage, working in the background, running lights, and opening the curtain to start the show.
Like theater stagehands, IT managed services handle everything in the backend. We make sure that everything is working and functioning and that your business doesn't stop or slow down.
We want to enable you to focus all of your attention on making your business grow. You should be focused on making sure your staff is capable of doing their job at the highest level of efficiency. And you can do that if your technology is managed, protected, and most importantly, secure.
Making sure your data is secure eliminates worries or concerns about your information going somewhere else. Our virtual CIO services reduce concerns even further because we're actually on your team, doing everything in our power to help you succeed.
IT managed services is a great industry to be a part of. We make sure that the curtain opens and your business is running smoothly every day.
What Services Are Provided in the IT Managed Services Package?
Services like managing your workstations, individual laptops, desktop, computers, are managed and protected. We put in security protocols, we put in training hours. We make sure that your individual employees are trained.
The training that we provide is mostly for security. We make sure that employees are aware of threats that can come in and if they do, how to take care of it and remediate it.
That said, if something does happen, we provide remote services, tech support, and phone support too. You'll get support right away, on the first ring, if something does occur. We're here to help you during business hours and after-hours as well.
Cybertrust provides managed services for companies with files and servers onsite as well as in the cloud. We have the knowledge to support and secure cloud applications or local applications.
Choosing an IT Managed Services Provider
If you're an in-house IT director who partners with a managed service provider, it's useful to know that there are systems protecting your infrastructure that go beyond what you can offer on-site.
In that scenario, identifying your needs comes first.
Asking the Right Questions
If you're shopping around, asking the right questions is crucial. Asking if a provider has cybersecurity knowledge, or how they'll maintain your servers, is important. Most IT staffers don't have enough hours or enough staff to constantly look for all possible threats coming in or going out.
Patch management is another big issue. Having a server onsite or in the cloud that you need to connect to requires updates, efficiency, and remediation.
Many directors just don't have the manpower to support all of the patches and updates that servers need every single day. Also, the knowledge and that second perspective are important.
Experience & Perspective
A second person can help you think outside the box, which is necessary because of all the devices and applications and products out there. Having someone knowledgeable, who has that specialist's mindset of telling you that these products are okay but this solution suits your needs, makes it easier to work hand-in-hand.
Experience is also key. Internal IT people come in with the knowledge that they have from their previous positions, they learn what you have, and then, really, their education stops.
Education
Lots of IT providers get so busy dealing with the situation on the ground that they don't have time to attend classes or seminars to look at new technology.
That's one place a managed service provider can really help. They're a team of people who have worked for multiple businesses. They have perspectives from multiple businesses, platforms, and products, and they stay current in the industry.
Buying services and even looking into managed service providers can be overwhelming. Even though we provide solutions, we try to remember what it's like on the other side of the table, when you have important data and information to protect and you know you can't do it alone.
Further, a lot of smaller companies don't have an IT director or an IT manager, so it's even more overwhelming. A lot of business owners find themselves looking at something that is completely foreign to them.
IT Managed Services Costs
When people call us, one of their first questions is usually 'how much does IT managed services cost?'
Now, we rarely name a price that early, because that call is more about what they need. And it's more about the value in what we bring to address their needs.
So we start by talking about what's going on in their company. We have to understand what's going on and their situation, what the problems are, what prompted them to call us, and make sure we understand that.
Onsite Assessments & Proposals
The next process is to go onsite and perform a network assessment or network security assessment. And while that can be done remotely, certainly during this time of COVID, many times, we really need to go onsite to be able to see the equipment.
Once we've done that, we can assess the client's needs and put together a package for them that meets those needs. We can attach a price to it then, but it's very difficult to provide an accurate price during an initial phone call.
Service Value vs. Service Costs
No industry is the same, and the expectations for providing a service are never the same. If you're just looking at cost, the bigger question you should ask is what value am I getting for managed services? That's really what you're looking for.
Cost is one thing, but what's the value from this level of service to the industry and the business that you have?
One of our core values is providing that value by being the person that's always ready to help, always ready to find the solution. We pride ourselves on providing that reassurance.
That said, we're also making sure that we're providing value through every step of the way during an evaluation, and we show clients that we consider costs too.
When you're looking at the value that a managed service provider brings, there are multiple layers that you need to look at. The first is the help desk availability. Are they available? Are they knowledgeable? Can they really help with my problem?
Security Solutions
Another important factor these days is security. You have to really understand the managed service provider you're working with. Do they offer the security solutions that you need right now?
Now, most clients don't know what security solutions they need. So we, as a managed service provider, have to educate them and help them understand that there are multiple layers of security included in the managed service package we're presenting.
Compliance Requirements
Recently, for example, we had a client who needed a certain level of security that was tailored to the compliance level of IT. And that's another thing that I would tell companies. Does your business have compliance requirements? And does your managed service provider handle them for you?
It's really important to really make sure that they're aware that they need to ask the right questions too. And by asking what security levels they need, what compliance does your business have to be tied to, enables us to fulfill those compliance needs.
Further, clients don't always know what their compliance requirements are, and they look to us to tell them.
In California, for example, there is a requirement to be CIS 20 compliant. It was signed into law a couple of years ago by Kamala Harris when she was attorney general. It's not really enforced at this point, but the law does exist.
Every business has compliance requirements. If they're in retail or dealing with credit card processing, they have to deal with PCI DSS compliance. If they're in the medical field, they have to deal with HIPAA compliance. Financial services or selling to the government includes NIST 800-171 compliance.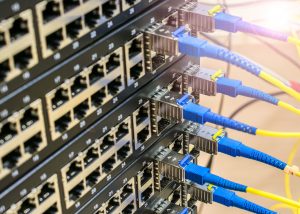 Sometimes the client knows what compliance they have to meet, but many times they don't. It's really up to us to really understand the client's needs and bring that to them and show them what's required.
Final Thoughts on IT Managed Services Costs
Having a managed service provider to ask these questions and provide support and solutions is vital. Now you can assess the cost and the value.
That value, and that costs associated with it, will help you and help your company grow and progress and move forward. You must evaluate the value of the services the provider is charging you for, not what the charge per user is.