Companies who need IT services in Laguna Hills need to ask, "What does my business need?" rather than "How much is it going to cost?"
Laguna Hills is known for being an expensive residential location in Orange County, and the businesses in Laguna Hills we've worked with are often related to medical and financial services. It's also near Laguna Woods, which is a very large retirement community, which is another reason there are medical service companies in the area.
IT Compliance for Laguna Hills Businesses
If you're a Laguna Hills business that needs managed IT, the first step is to establish what you need to run your business. And one thing that a lot of people don't really take into consideration is, "What are the compliance requirements?"
Compliance is so important, and it's one of the least-asked questions. If you're in the financial services sector, you have compliance requirements with FINRA. if you're in the medical field, HIPAA compliance needs to be a primary concern. So in choosing an IT service provider, you need to know if they have experience in those areas. Can they help you navigate the minefield of compliance? That needs to be foremost on your mind.
If you're looking for an IT provider that can meet your company's needs in Laguna Hills, where there are medical and law organizations and industries where the compliance requirements are significant, compliance is essential. And the regulations aren't there to be a burden, they actually require you to meet security needs that keep your business out of very expensive traps.
At CyberTrust, our team has years and years of experience working with financial and medical companies. We have a deep understanding of how to help companies through compliance requirements.
Understanding Laguna Hills Businesses
Another important question is if a provider of IT services in Laguna Hills understands how your company works. Do they know the medical arena? Have they worked in financial services? Do they work in real estate?
They should also provide references that show how long have they been in business. Ask to speak to some of their customers.
It's really important to look much deeper than can they just help me on a technical level. There are so many aspects to what an IT service provider can offer other than just technical skills.
When you're thinking of expenses, think about how expensive it would be if you didn't have the tools that you needed to run your business. Because when we think about Laguna Hills, it's less about the city and more about what the business needs.
The other side of that is, if you don't have managed IT services in place, what will happen to your business if something goes down? Those are two key points to really pay attention to when it comes to looking for IT services and a business partner for any managed service.
Some of the things that businesses in Laguna Hills need to consider for their managed IT providers, you need to understand the business that you're in.
Playing By the Rules with the Right Tools
If you're in law, you have certain requirements that you need to meet. There are certain retention requirements for data. There are certain programs that you use, such as Timeslips for keeping track of attorney time or LawToolBox for calendaring.
It's important to ask your IT provider if they understand these applications and work with other types of companies in your area so that they really understand your business.
Real estate has a unique set of requirements as well. There's a lot of wire transfer fraud in the real estate industry. And there are security requirements and licensing requirements around that, in real estate and the medical field as well. There also are HIPAA requirements for security. So it's really important that when you're looking for an IT service provider that you really ask the questions to see, do they really understand your specific industry.
Moving Laguna Hills Companies to Cloud-Based IT
Also, a lot of these industry tools are moving more towards the cloud every day. So you have more options now like LawToolBox or Timeslips that are moving into the cloud.
Further, they have a complete cloud solution. Users can login to a desktop and access it from any computer, at any office, because these companies have multiple offices.
In contrast, we used to manually install programs and updates on a specific box in your server room. Now, all these industries have cloud solutions and that can get really overwhelming for business owners really quickly.
Complications with the Cloud
We get questions like, "What is the cloud? What am I downloading? What am I logging into?" And now users have 16 logins, 16 different passcodes, and need to use their phones to log in everywhere.
These changes are why it's very important to have that relationship with your managed service provider. Business owners need to be able to have those conversations about managing all of these cloud options.
That's an interesting point because initially, the cloud was touted as a way to make things easier. You wouldn't have to have servers on-site because everything would be in the cloud and your partner would manage it. You wouldn't have to worry about it.
But what's happened is a proliferation of cloud applications. A medical client just came to us with at least 30 different cloud applications running across nine different locations that they were struggling to manage.
Now, when somebody goes to work at the company, they need to be properly onboarded and added to all these applications. And when somebody leaves, their access needs to be terminated across all of those applications. That's why, if you migrate to the cloud, it's extremely important to have an IT service provider that understands and can manage the cloud for you.
If anything, it's more complex now than it used to be when you just had that one server in the server room.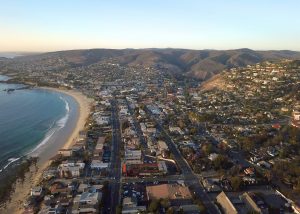 Compliance in the Cloud
Also, that same medical client had an issue where they needed to pull out information from the cloud, from an email in Office 365. And was for compliance reasons as well, because they needed to have emails dating back to certain periods.
That's another important lesson in working with these cloud systems. You need a managed service provider that also serves as a business partner. Someone who can say we need to back up your emails for a year or two or three for compliance.
Everything's in the cloud, but the cloud isn't infinite. There are certain accounts that you login to, for example, with a 60-day audit trail. Some may have a one-year audit trail, but you have to pay more. And that kind of knowledge is not very accessible. You have to go out and research it.
At CyberTrust, we take pride in the dedicated training time that our technicians put in. We know that our team has learned how to do these things so that we can follow compliance for each industry that requires it. And it's really important to get that information.
If you're interested in managed IT services in Laguna Hills, please click here to contact us and get started with a free IT assessment.