We're asked frequently if IT services in Anaheim are more expensive than in other places.
Anaheim is interesting because of Disneyland, obviously, but there's also great food, great suburban neighborhoods, and lots and lots of businesses. So when the businesses are looking around and trying to figure out where to get IT services, the real question is whether the location makes IT more expensive.
The short answer is, that's all relative. The people providing the service, which can be a solo IT tech or managed service provider, will charge businesses based on what they offer. If they offer a certain service at one cost, you may find somebody more cost-effective further away who is willing to come to you.
Are IT Services in Anaheim More Expensive?
Whether or not services are more expensive is debatable based on what they offer. Sometimes, what local providers offer is extremely limited, so you'll need to widen your range. Don't look just in your neighborhood. Look for service providers that have the ability to go into your neighborhood at a cost-effective rate.
It really depends on what your business needs moreover than what it costs. We've been doing business in Anaheim for nearly 20 years. We have multiple clients there, so we are in and around Anaheim on a regular basis. That actually makes it more convenient and less expensive to service the Anaheim area.
We have an office in Anaheim, at Stadium Towers right by Angel Stadium. Anaheim is very, very rich with manufacturing companies and distribution companies. It probably has the heaviest concentration of manufacturing companies in Orange County.
IT Services In Anaheim for Businesses During COVID-19
There's a manufacturing company we service that, during the "COVID period" we're in right now, actually increased business. They're much busier and they've opened up more locations. And we've been servicing them for at least 15 years.
That's part of what makes CyberTrust IT Solutions so unique. Our people, or at least our clients, have been with us for a really long time. So we know Anaheim, and we know where our client started from before expanding. And we're still able to support them nationwide, which a lot of IT service providers can't or don't do.
In this case, about 15 years ago, the client moved from another area into Anaheim. They had something like nine computers and one server. And now they have more than 150 employees across 13 locations. Throughout their growth, we've empowered them to expand their business and gain a nationwide reach.
How Do You Choose Between Different IT Services in Anaheim?
As an IT provider, sometimes we get a lot of similar questions at once. One that popped out recently was "how do you choose between different IT service providers in Anaheim?" If you've narrowed the decision down to two or three, how do you choose between them?
Interviews
From our perspective, it comes down to interviewing multiple IT providers. You can go to Google Local and find IT services in Anaheim that are nearby, then look at their presence on social media. Look and see if they have videos, look at their website, and determine which ones you want to talk to and then schedule a meeting.
When we connect with a potential client, we schedule a 15- to 30-minute discovery call to talk about their needs, their business, why they reached out to us, etc. Based on that conversation, we go to the next step. If they want to move forward with us, then we'll have an onsite meeting and perform a complimentary network assessment. We look at their entire environment and check 37 different points before producing a report. And as part of that report, we provide a proposal for moving forward.
Referrals
Referrals are also helpful, and we get a lot of referrals. If you're considering two or three IT providers in Anaheim, did they come from a referral? Or look to see if they've had referrals provided on Google, such as star ratings, who may have been referred.
That's important because, especially in Anaheim, there's a very unique industry with warehouses and distribution centers. Those distribution warehouses are the places that make the caps that go on top of your bottles, for example, or other things you don't really think about. But those companies are there. And they talk because their industry is so unique. And they'll refer an IT company or their IT partner because they know the industry and have a track record.
Again, if you're looking at two or three providers specifically in Anaheim -- and you may want to extend your range -- look to see if they've been referred, or if that IT company has any type of testimonials. Anything that shows they work well in the industry that your business is in. Because the goal is to meet the needs of your business.
IT Services & Solutions in Southern California
Beyond Anaheim, CyberTrust IT can service any business in Southern California. We concentrate on Orange County, but we also have clients in Los Angeles and North San Diego County. The cities that are the easiest for us to service are Anaheim, Irvine, and Costa Mesa, because we already have clients and technicians in those areas. But we're comfortable, and have clients, all over Southern California.
Anaheim is a great place, but being connected in Irvine and other locations enhances our knowledge base. And you want that in your IT provider in California because you have to consider power outages, weather, earthquakes, strong winds, etc.
When we're going out to these areas, we know the neighborhoods well enough to be proactive. We know when Anaheim has a series of events going on, for example, and we'll do what we can to protect them and not push their tech too hard in a given area or neighborhood.
With Anaheim and Irvine especially, we can think ahead. We consider how locations or neighborhoods behave, and from there we can plan and provide solutions for those neighborhoods or where those businesses are.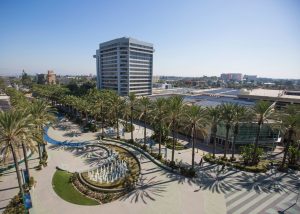 Different Services in Different Geographies
There are different internet service providers (ISPs) and telephone carriers that serve different areas. Some are better than others. Some parts of town have fiber infrastructure in the ground, while other areas are still running on copper. Those are the kinds of things that we know because we work in all these different areas, Anaheim, Irvine, Costa Mesa, Lake Forest.
Those are great questions too, if you know to ask them. A lot of the Google searches that people do for IT services, they search for "IT Anaheim tech guy" or "nerd" or something. There are a ton of variations that get very interesting.
We advise searching for things like "IT service providers in the area" and then look at what your area offers. But also, if you see that Cox or AT&T is in your area, talk to your IT provider to find out if they're familiar with the service. You'll want to know if they can support you when the ISP goes down, or provide direction if an incident happens. If they don't know the neighborhoods in Anaheim or Irvine, they won't be able to help them as effectively.
To learn more about the best IT services in Anaheim, contact us now for additional information and a free assessment. We're more than happy to help.